*the following post is all my own idea, all my own opinions and I have had no contact or anything of sorts with the publisher and/or author, they have no idea I exist.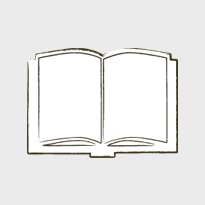 I just finished reading "Afterwards" by Rosamund Lupton. Here's the summary from the publisher:
From The Publisher
From the author of the acclaimed New York Times bestseller Sister comes a compelling, thrilling story of a mother who will do anything to protect her child.

The school is on fire. Her children are inside.
Grace runs toward the burning building, desperate to reach them.
In the aftermath of the devastating fire which tears her family apart, Grace embarks on a mission to find the person responsible and protect her children from further harm. This fire was not an accident, and her daughter Jenny may still be in grave danger. Grace is the only one who can discover the culprit, and she will do whatever it takes to save her family and find out who committed the crime that rocked their lives. While unearthing truths about her life that may help her find answers, Grace learns more about everyone around her -- and finds she has courage she never knew she possessed.
Powerful and beautiful, with a riveting story and Lupton's trademark elegant style that made Sistersuch a sweeping success, Afterwards explores the depths of a mother's unswerving love.
I had received an email from Oprah's Book Club with a list of suggestions - this was one of them! I was drawn into the book instantly, but then was a bit discouraged when the point of view changed. in the "afterwards" part of the book, the main character is describing everything to the other characters on how she saw things. It was a bit confusing at times as I couldn't figure out who she was talking to, or if they were in past or present tense - but the general story line was amazing, and I shed just a *few* tears throughout this book ;)
You can purchase the book [
here
], let me know what you think you read it, or if you've already read it! I'm trying to tackle some non e-books next, a book I received from a friend for my birthday and I borrowed (now wait - don't laugh at me!!) the first four books of Pretty Little Liars from a friend as well.